Chelan PUD Spilling Over Chelan Dam (5-18-2018)
May 18, 2018
It was not a case of if, but when, the Chelan County PUD would be forced to spill water over the Chelan Dam as Spring Run-Off is filling Lake Chelan rapidly. (Five feet in the last 10 days (1090′ ASL  to 1095′ ASL)  – see chart below ). Today's spill of just over 6,000 Cubic Feet Per Second is only 1/3 of the spill rate we saw a year ago when similar early and fast run-off created a similar situation.  The 3 charts below from the Chelan PUD Web Site show Lake Chelan Lake Level , Ten Day Lake Level History, and Current Level compared to charted expectations for Lake Level operations.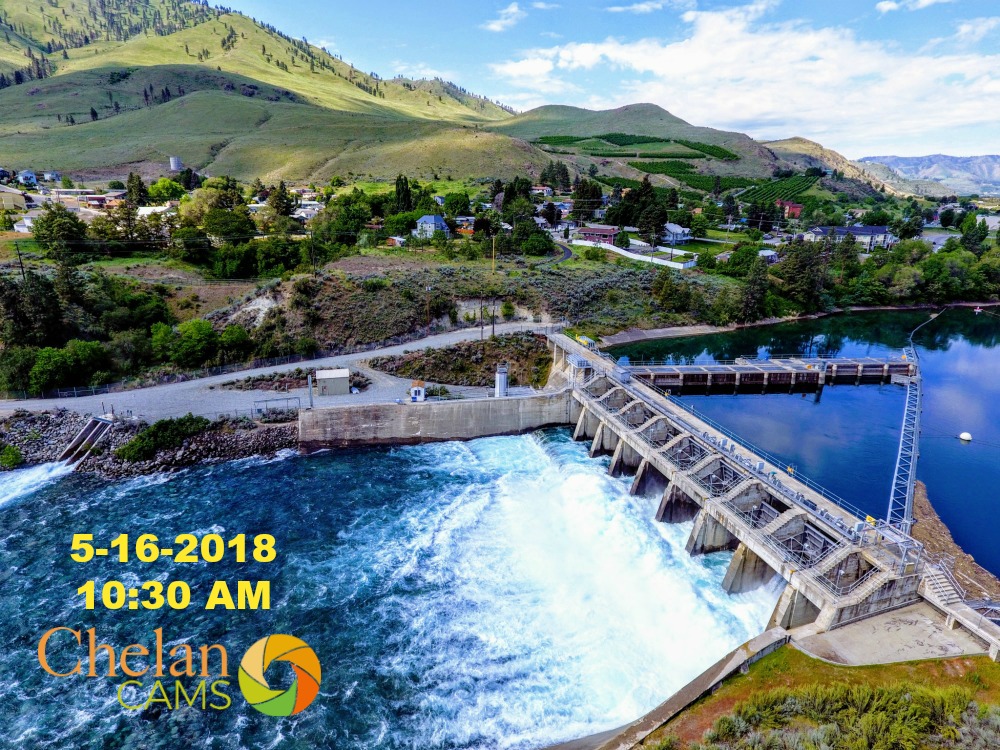 We hovered below the dam and just watched for a little bit. The power of the water is amazing.