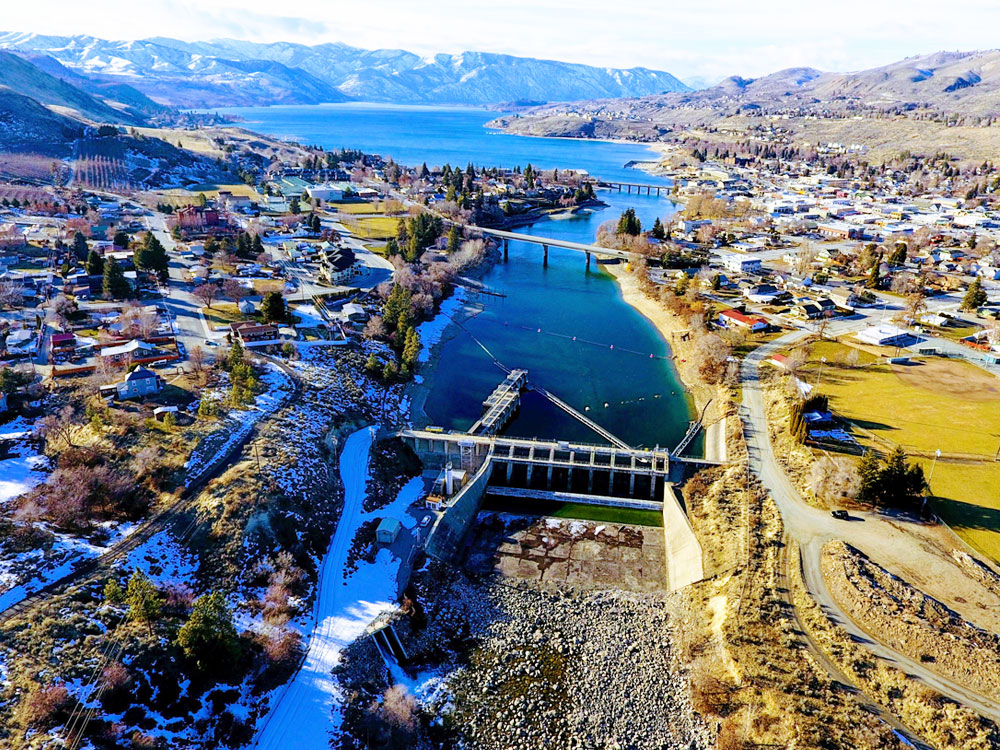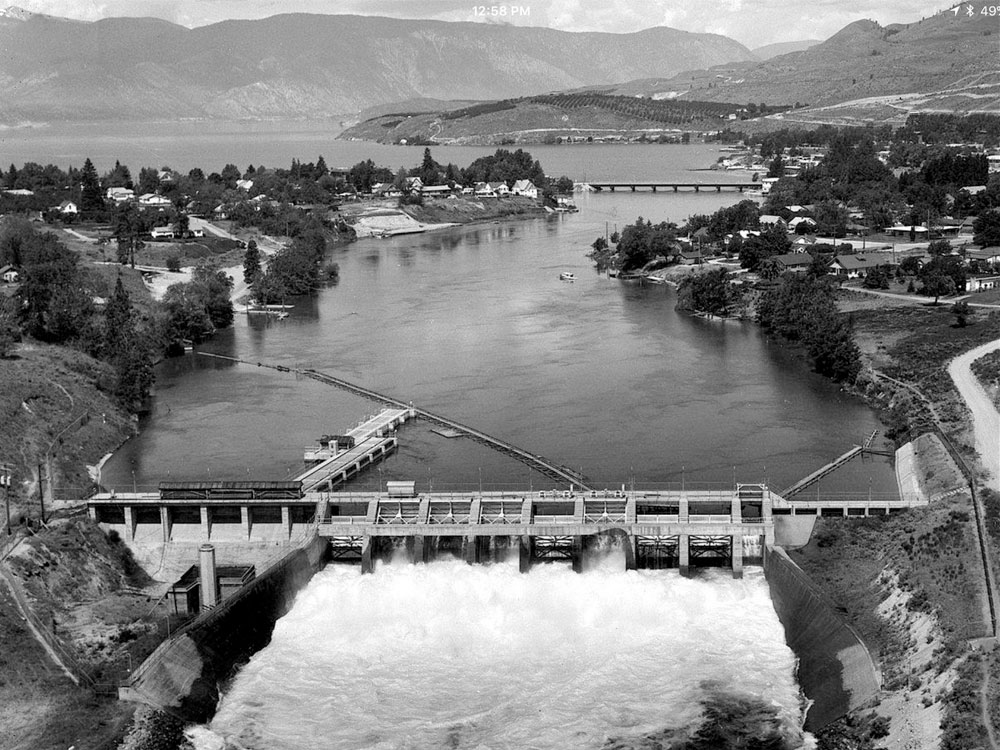 Town of Chelan – 1908  vs  2018
With locations viewed about 110 years apart.  
The original black and white was taken in the early 1900's – we're unsure of the exact year,  and the color update was taken in the Spring of 2018.
As we study these photos we can see what is apparently Woodin Avenue, and several other landmarks.
Keep in mind the Chelan Dam had not been built when the 1900's photo was taken, so the waterline is different. That is especially
true the closer you get to the mouth of the Chelan River, where the channel narrows starting below Lakeside. When the Chelan PUD draws
Lake Chelan down to 1079′ ASL,  an amazing part of the lower end of the lake-bottom is out of the water.